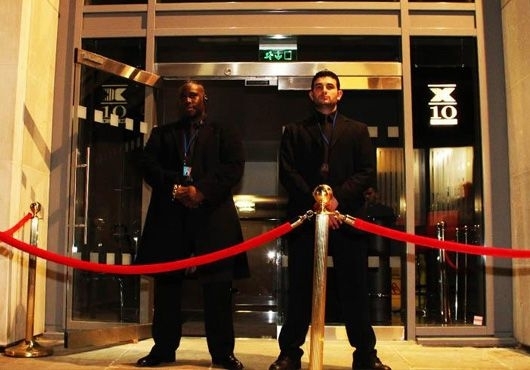 We provide a tailored approach to each venue space and content. Each venue has its own individual requirements regarding access to conference areas or VIP facilities. Our team is fully trained to diplomatically handle access arrangements, whilst adhering to the multi-level accreditation systems.
​
Our team will undertake all associated practices related to security provision, including liaising with local authorities, emergency services, event organisers and venue managers. We are fully aware that during our time with you, we will be acting as ambassadors for your event, venue or company. Understanding this and our role of ensuring all-around securely controlled accreditation, we make sure that all our SIA Licenses security personnel are fully trained, briefed and equipped to professionally handle any and all incidents or situations that arise.
Crowd Management
​
We have a remarkable portfolio of high-profile venues that we have worked on for various events. Through working at national and international venues of all sizes and types M.O.B Event Services' expertise sets us apart in the dynamic marketplace of venue security and we continue to set and achieve high standards in the field of venue security providing safe, friendly environments for millions of people.
Click the button below to get in touch with us or view our services